The University of New South Wales (South Western Sydney Clinical School – Faculty of Medicine) knows how to grab attention and stand out from the crowd. Advertise Me was involved with the installation of two amazing video walls (2×2) at the front of their main entrance in Liverpool Hospital.
The requirements
Create the WOW factor
Create additional marketing opportunities
Communicate important information to students and staff
Display Room bookings and Event information
Display Facebook Feed
The solution
Eight Samsung 55″ LED super slim bezel screens were used for this particular solution.  The Samsung screens were selected because of the stunning image quality, the built in Video Wall software and the edge to edge gap of only 5.5mm which creates a near seamless video wall.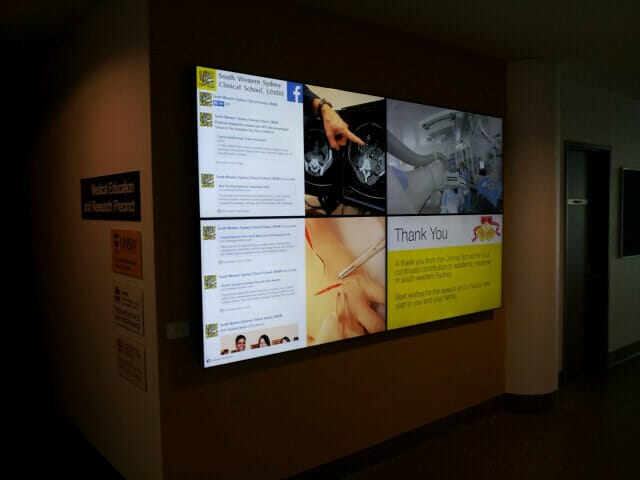 Each screen can be configured…
Categories: Digital Signage,Video Wall,digitalsignage,eventsmanagement,Facebook,socialmedia,,,,
Article Source: Advertise Me